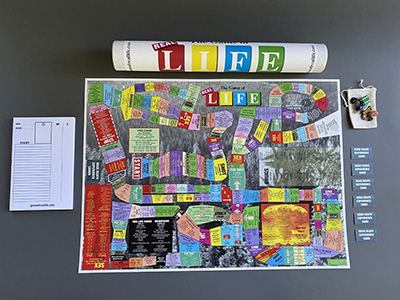 The Traveler Tube is the 24" X 17" poster laminated. I give you a nice 2" boarder and it comes in a nice sturdy mailing tube.
The Traveler Tube is perfect if you want to take the game to the beach, just throw it in a closet or are prone to spilling drinks.
The Traveler Tube also comes with 100 Score Sheets, Six Polished Stones, Six Near Death Experience Cards, Directions and One Die.
$27.00 plus shipping.