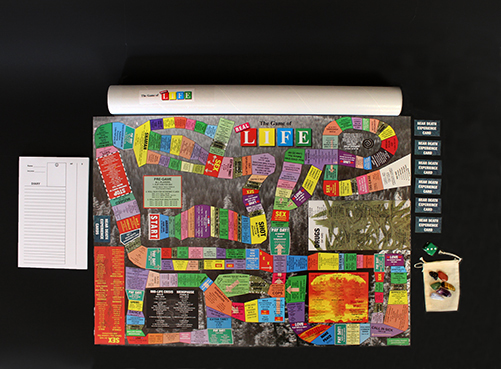 The Economy is the 24" X 17" paper print I get from the printer. So it is like buying a poster but you still get everything you need to play : 20 Score Sheets, Six Polished Stones, Six Near Death Experience Cards, Directions and One Die.
Shipped to you in a small mailing tube.
Only $10.00 plus shipping.